Getting your first horse or pony
Picture(s) needed
Please do NOT send pictures out of books, magazines, or off other web sites unless you own the rights to the photo.

Quarter Horse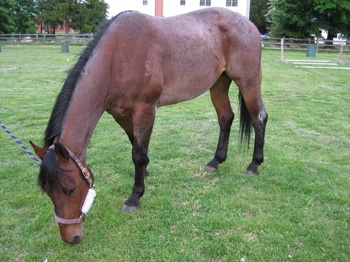 Festus the bay roan, Quarter Horse at 6 years old.
History

The Quarter Horse got its name because it is great at running short distances, a quarter of a mile. In the seventeenth and eighteenth century when the english were settling in america, they cross bred spanish-base stock with there own, imported horses. Doing this made an all round work horse. Over time working with cattle these beasts developed a "cow sense" and they could anticipate the movements of stopping and turning at extraordinary speed.

AQHA - American Quarter Horse Association

Conformation

A Quarter Horse has a short, wide head, with small muzzle, large, wide-set, intelligent eyes and medium-length, alert ears; fairly long flexible neck; sloping shoulders and well- defined withers; compact body with broad chest, deep girth, short back, well-sprung ribs and powerful loins; broad, deep, heavy and well-muscled hindquarters with long, gently sloped croup; good limbs, with short cannons, broad, flat, low-set hicks, muscular thighs and gaskins and medium-length pasterns; ablong feet with deep, open heels.

Height

14.3-16hh

(hh= Hands High, one hand is 4 inches)

Color

Any solid color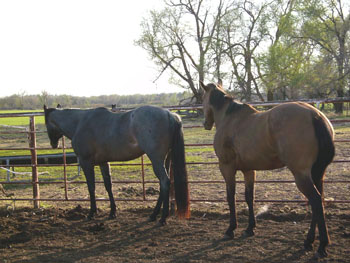 Kachina, a 3 yr old bay roan quarter horse and Disco, a 7 yr old buckskin who is trained for barrel racing.
___________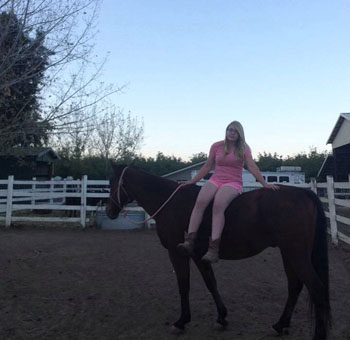 Ricky, the bay quarter horse, and his owner Jessie.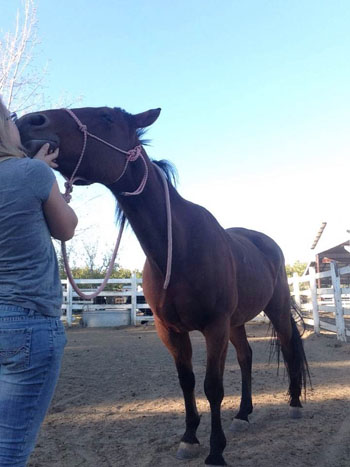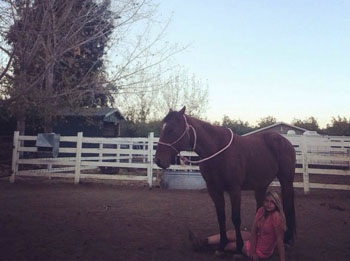 ___________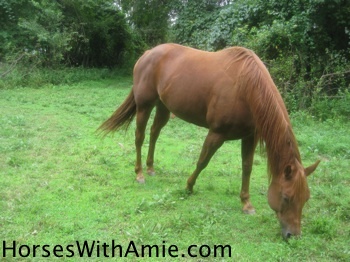 Zoey the AQHA quarter horse. Her registered AQHA name is Identifiable Zippo.
___________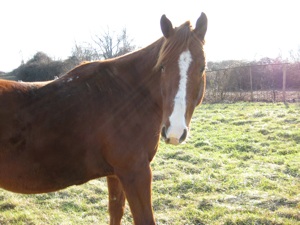 Jack is a Quarter Horse from Mexico.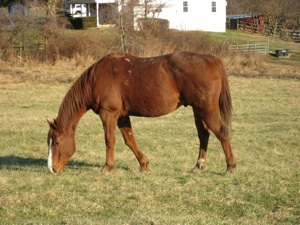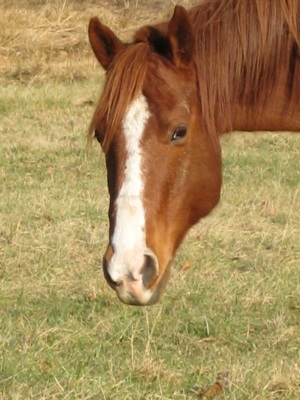 A Small Muzzle with alert ears,
Yup! That's a Quarter Horse!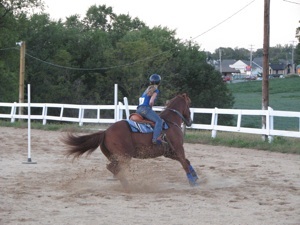 The Quarter Horse is commonly used for western gaming. Which means they are most commonly used for barrel racing, pole bending, cattle roping and other events like those.
___________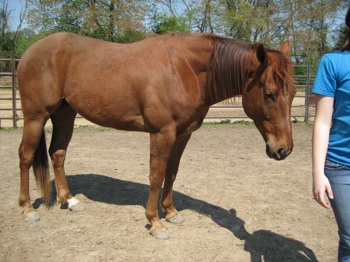 Junior is a 3 year old chestnut Quarter Horse. He is being trained as a barrel racer.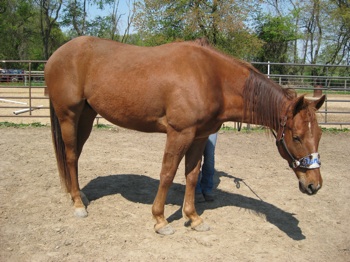 ___________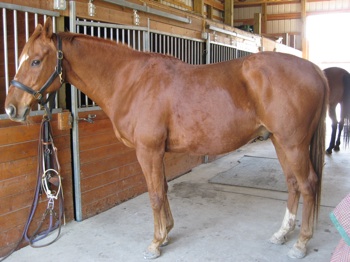 Sport the chestnut Quater Horse.