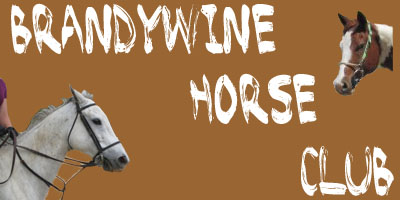 Brandywine Horse Club is a small organization that runs monthly horse shows by the kids, for the kids. We offer both Western and English classes, in a family friendly setting. Everyone is welcome!
Located at:
Twin Pine Stables
5700 Concord Pike (Rt. 202)
Wilmington, DE, 19803
For more information call: Jess at 484-574-5868
Follow the Brandywine Horse Club on Facebook!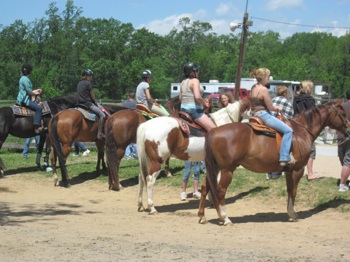 ~Games!~Prizes!~
~All Riders Get a Ribbon!~
~English & Western Classes~
~Pony Rides Available at EVERY Show!~
2011 Show Schedule
*show event order at bottom of page*
Friday, May 13th --- 6pm See photos from this show
Saturday, June 4rd --- 11am
Friday, July- 8th --- 6pm
Friday, August 5 --- 6pm
Saturday, September 17th --- 11am
Saturday, October 29th --- 11am ~*~Halloween Show!~*~
2010 Show Schedule
Saturday, May 8th ---- 10am See photos from this show
Friday, June 25th ---- 6pm See photos from this show
Friday, July 23rd ---- 6pm See photos from this show
Friday, August 27th ---- 6pm
~*~ CANCELLED ~*~ Friday, September 24th ---- 6pm ~*~ CANCELLED ~*~
Saturday, October 30th ---- 10am ~*~Halloween Show!~*~
~*~Halloween Classes!~*~Costumes Welcome!~*~ Pumkin Carving Contest!! ~*~
Show Events
*This is the order of events at the shows*
~Western Classes~
~English Classes~
Flat Class-Walk/Trot
Flat Class-Walk/Trot/Canter
Jumping 12-18 inches
Jumping 20-24 inches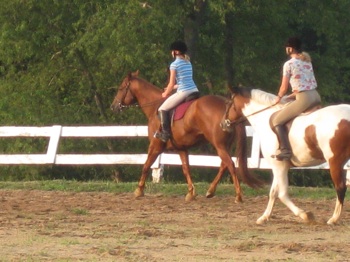 Cloverleaf Stables | Horse Training | Horse Health | Horse Behavior
English Riding | Western Riding | Horseback Riding