Budweiser (Lil Bud)
Updates on Lil Bud | Photo Gallery of Lil Bud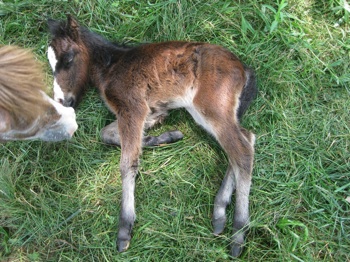 This is a video of Budweiser crazy moments from birth to 2 months old!
Birth Date
June 13th 2009
Color
Gender

Father- Stud Muffin

Mother-Cupcake
Lil Bud lives at a farm next to mine, due to reconstructing fences in their field Cupcake(Mother) and her herd of 4 ponies and 1 horse, would be living in our field for the next few months. We were ell aware that Cupcake was pregnant and due to give birth anyday when she came. We moved Jack Jazzmine and Zoey into our goat field for the time being so we wouldn't have any problems.
Sometime in the morning on June 13th 2009 Cupcake gave birth to a healthy colt! I was baby sitting my cousin at the time when my little sister texted me saying that the baby was born. I was very excited! Later that morning I was done baby sitting and when I got home I went straigth out to the field to see the new colt. He was only a couple hours old when I saw him but he was already walking around. I was thinking of diferent names to cal him. I chose Budweiser because his coloring and markings reminded me of the Budweiser Clydesdales.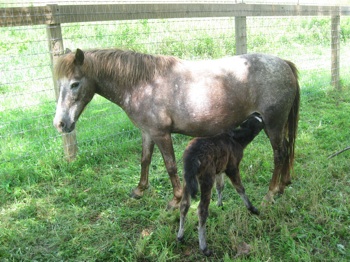 Budweiser not even a day old getting some food
Lil Bud Nursing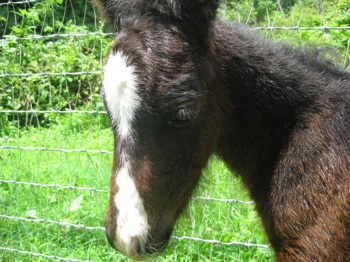 Lil Bud barley a day old
Updates on Lil Bud | Photo Gallery of Lil Bud