Hay Rack
A hay rack is used to hold hay for live stock such as horses, ponies, cows, goats, sheep and other farm animals. There are many different kinds of hay racks that can be bought but they all serve the same purpose of keeping the hay off the ground or in a contained area. Hay Racks help keep the hay cleaner and if the horse or other animal doesnt eat all of it right away they can come back to it later.
The weather does play a role in how well the hay is contained. High winds can blow the hay out of the rack and rain or snow will get the hay wet. I suggest if you have a run in stall or lean-to, placing the hay rack in there will help preserve and keep it clean. Hay racks can also be placed on the walls of a stall.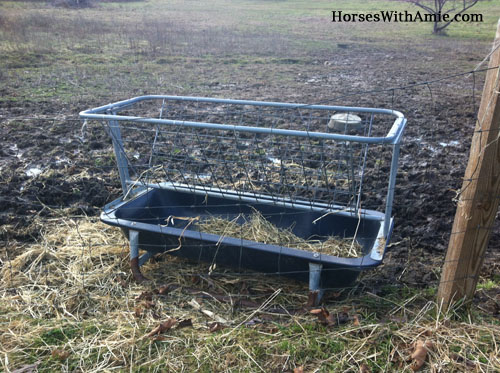 This type of hay rack will hold the hay and catch any stray pieces in the bottom tub. I would recommend drilling holes in the tub to drain water if there are not already holes in it.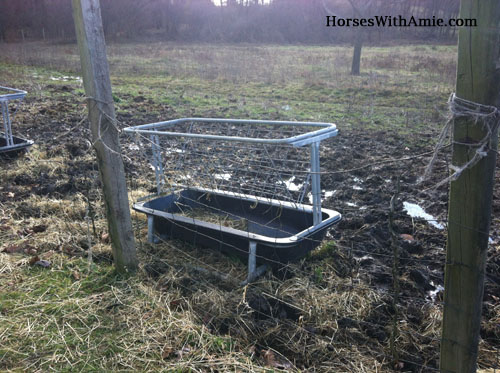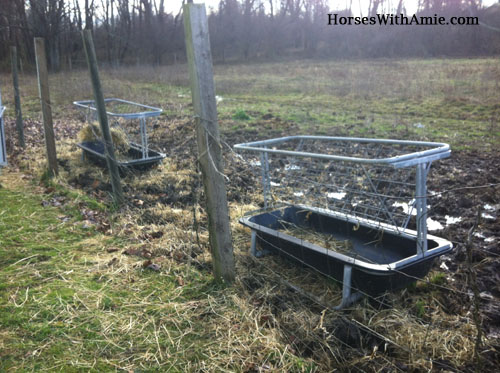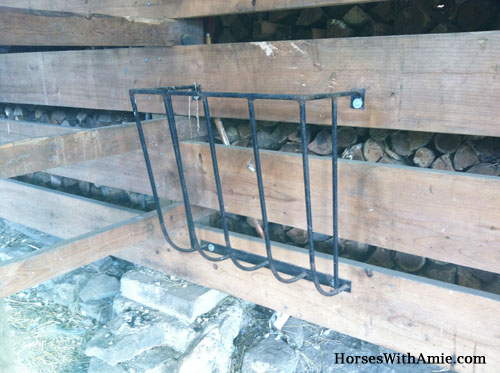 This type of hay rack goes on the side of a stall or wall. It can be placed in a lean-to as well.