IDENTIFIABLE ZIPPO (Zoey) ~*~SOLD~*~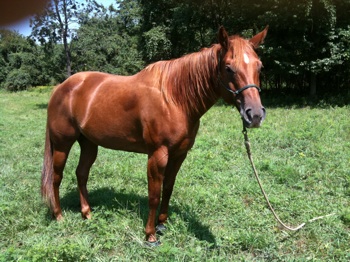 Zoey is a 1999 sorrel mare AQHA Quarter Horse, she would be great for someone who is ready for an upgrade off there beginner horse but isn't quite ready for the big time full speed horses. She is awesome on trails and will go over or through just about anything. Doesn't spook either. She loves trail riding and can handle those long trails in the heat. Doesn't crib, bite or strike at anyone. Placing in 3D-4D without being pushed all the way. She has potential to make a great 2D horse. Runs to the left first when competing but when i practice i go both ways. She has a lot of get up and go. Will walk in the ring and walk out. Not afraid of the tractors, trucks etc.. Really sweet on the ground and try's to please. Cantering poles nicely and has potential to go far with Pole Bending. I don't ride english but i jumped her before and she did great! Could Make an English Jumper with the right training. Right now she only gets fed grass in summer and hay in winter with some beet pulp if it gets really cold/snowy. I have her papers, Check out her pedigree!! She is UTD on all shots vaccines Etc.. Asking for $2,500 but will take a reasonable offer. I will keep riding and training her till she finds a new home. Need to sell by November! Selling because I was offered a horse to train that has lots of potential in the barrel world but can't take another horse with out selling one. If i cant get her sold by the time we have to start buying and feeding hay in the winter then i cant keep the other horse through out the winter. Email if you are interested!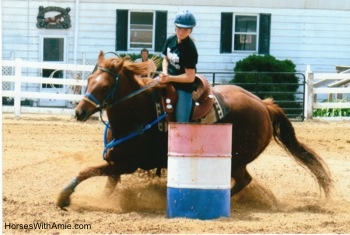 Zoey really gets down deep when turning the barrels!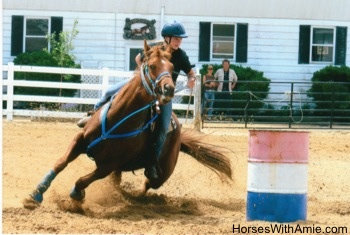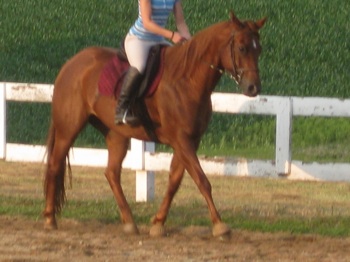 She could make a great English horse!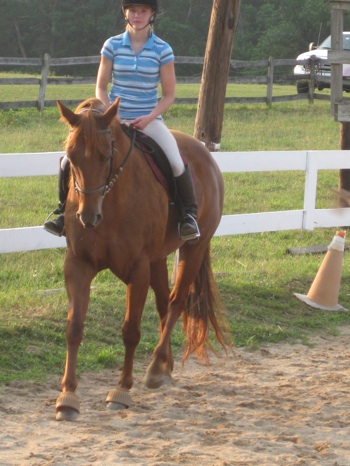 SOLD
Horses For Sale | Horse Health | Horse Tack & Supplies | Horseback Riding