Calcium Deposit
A calcium deposit is a build up of calcuim. This can become a problem in your horse if the build up become to big or if it inter fears with the bones.
My horse Jack has a calcium deposit in his right front knee. When I bought Jack he already had the deposit but was showing know signs of it being a problem. We got x-rays of his knee and the calcium is outside the bone so it should never really bother him or become a problem. My vet recommenced we give him an Adequan shot once a month to make sure the deposit doesn't bother him. See steps to giving your horse a shot.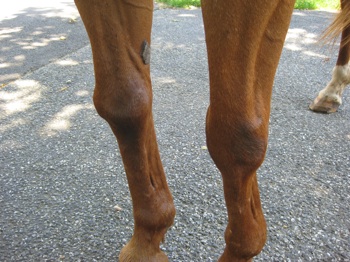 Although it doesn't bother Jack you can see the difference in his knees and tell there is something wong with one.
Calcium Deposit -->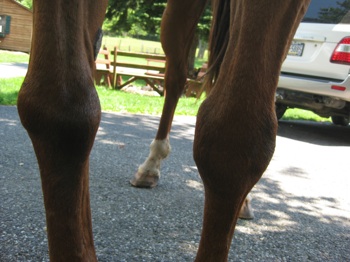 <-- Good Knee