Getting your first horse or pony
Picture(s) needed
Please do NOT send pictures out of books, magazines, or off other web sites unless you own the rights to the photo.

Thoroughbred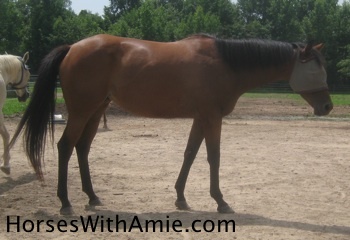 Poly the bay thoroughbred at 6 years old, She is an ex-race horse who has won $80,000 in racing!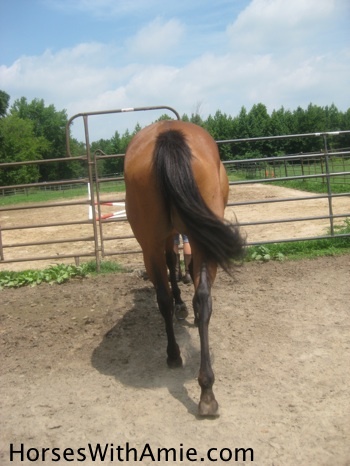 History

The life of man kind has been involved with horses for more then 4,000 years and in all that time no achievements have excelled in creating the Thoroughbred. The thoroughbred evolved in England as a racehorse in the 17th to 18th centuries, as a result of the import of three oriental Arab Stallions, The thoroughbred was then created. The magnificent horse has played a very important part in upgrading numerous old horses and pony breeds and in establishing many new breeds as well. The thoroughbred can be raced at the age of 2 or 3. The Thoroughbred has great speed, stamina and courage. It is mainly used for racing competitions.
Conformation
Variable, but the best specimens are characterized by a refined, intelligent head; elegant neck; well sloped shoulders; short, strong body with great depth through the girth; strong muscular hindquarters with well-set tall; clean hard legs with let-down hocks and a minimum of 8 inches (20cm) of bone below the knee.
Height

15.2- 16.2hh

(hh= Hands High, one hand is 4 inches)

Color
Any solid color, most common is bay, chestnut and brown. Also gray, black and roan, White marking are permissible.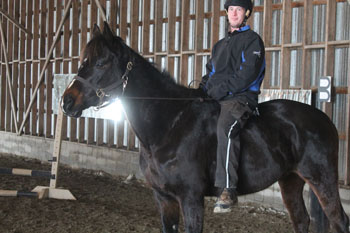 "This is Bella, a 16.3hh thoroughbred mare. She's a rescue, was highly aggressive and was sold at meat price to a local farm/rescue center. With lots of work and patience, she's really made an awesome recovery. She has been through a lot, but she doesn't let that get in her way. She's certainly an amazing horse and a pleasure to work with."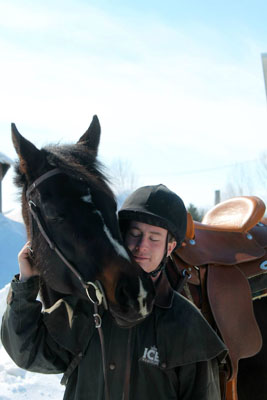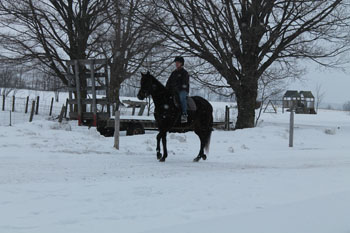 _______________________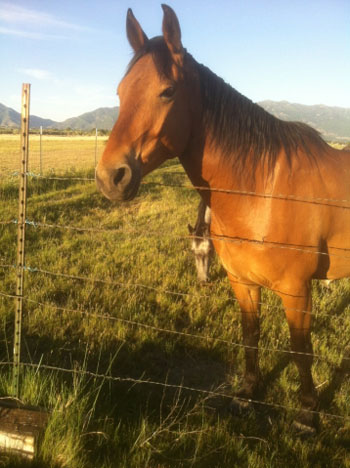 "This is my horse Lakoda. He is a seven year old Thoroughbred that is 16.5 or 17hh. I got him from a rescue that said he was trained so I adopted him and he was not even broke. Once I broke him we got to go on trail rides. I know he will be a great barrel racer and I have got him to a trot around the barrels all in about two weeks!"
_______________________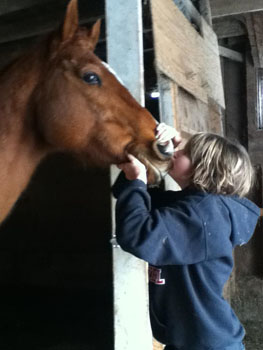 "I'm a 13 year old rider from western New York. I wanted my horse, Derby, to be featured because his story is amazing. At two years old my 18 hand Thouroghbred (wasn't mine at the time) was a Kentcky Derby racer, but sadly broke his leg. It took him 6 months to recover then he became a rescue horse and was up for sale ($5,500) I bought him and his owner told me he had a twin that got killed by a mountain lion and that Derby killed the lion. So now when I think about bad things I know I will always have my 6 year old buddy. "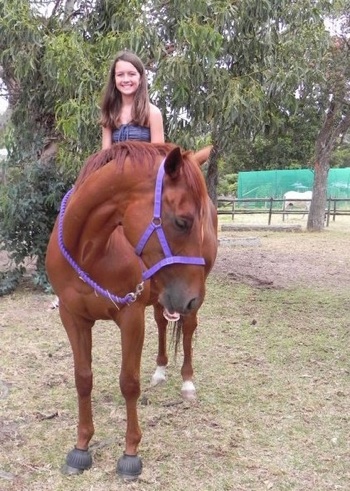 Jess and her horse Fleeting Fury, who is a chestnut, thoroughbred.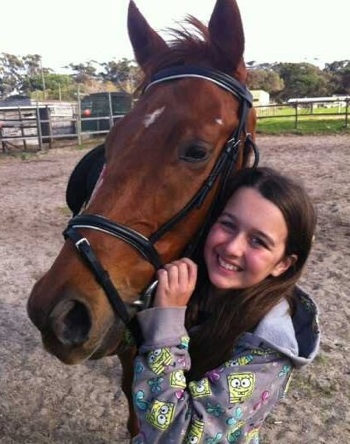 _______________________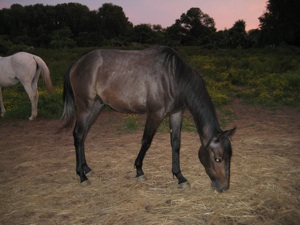 This is Mehki the 2 Year old Thoroughbred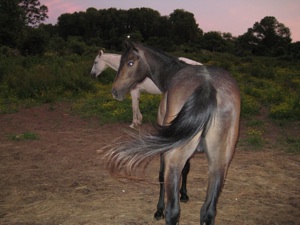 _______________________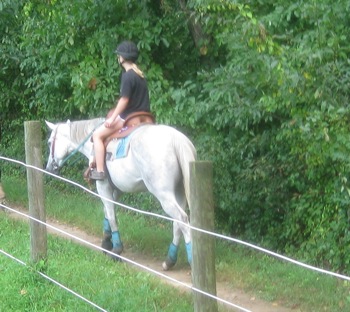 Fancy the gray Thoroughbred mare at 7 or 8 years old.