Saddle Pad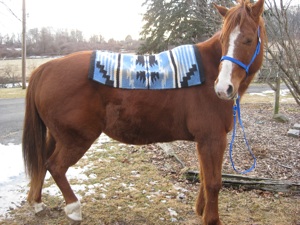 The saddle pad is used to go under a saddle to protect the horse from getting saddle sores. The saddle will rub your horses back and make then sore. Just like the saddle the saddle pad is one of the more important pieces of tack. I recommend always using a saddle pad when riding with a saddle. It also makes then saddle more comfortable for your horse to ride in.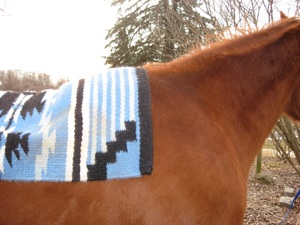 When putting the saddle pad on you want to lay it just over the withers. This way you can prevent your horse from getting sore.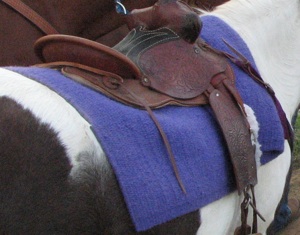 Saddle pads come in many different colors and thick nesses.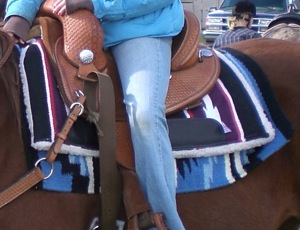 Back to Tack and Supplies list