Lead Ropes
A lead rope allows you to guide your horse or pony where you want them to go. It also allows you to tie them on to something such as a fence post or the hook in the trailer.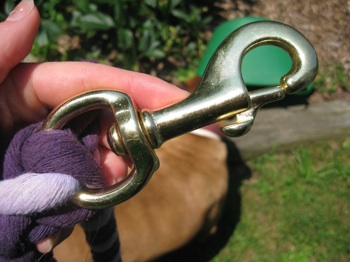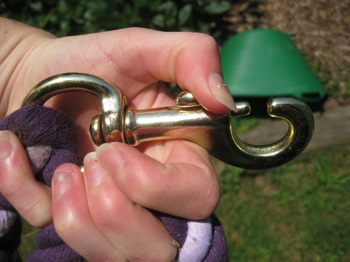 This is the part that you clip to the halter. (see image bellow)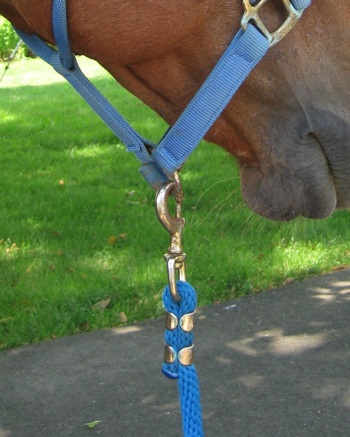 Clip the lead rope to the horses halter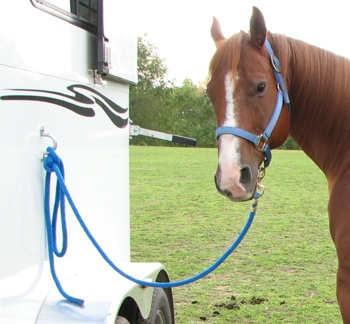 You can securely tie your horse to the trailer
Lead ropes come in many sizes ranging from as little as 3 feet to as long as 15 feet. You can find them in about any size or color.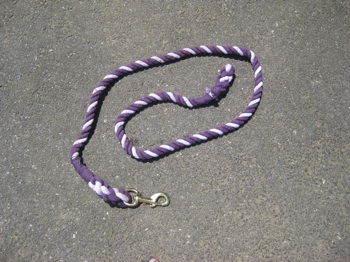 Here we have a shorter lead that is two different shades of purple.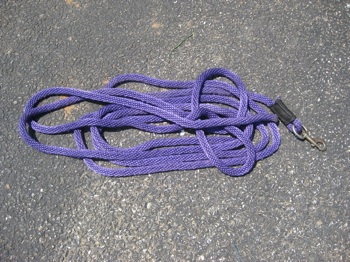 This is a lunge line
It is used to lunge your horse and it is normally longer than the average lead.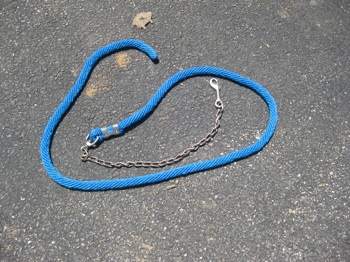 This lead has a chained end. This can be used for many reason such as training a horse, using it for a 'head strong' horse, or as a regular lead.
Back to Tack and Supplies list