Breast Plate
Breast Collar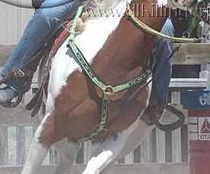 The breast plate or collar is a "Y" shaped item that helps hold the saddle in place. If the Girth/cinch was to loose the breast plate would help hold the saddle on so you wont fall off.
When competing in competitions your should have a breast plate on your horse to secure the saddle. If your just going on a trail ride you don't necessary need a breast plate but it may be helpful.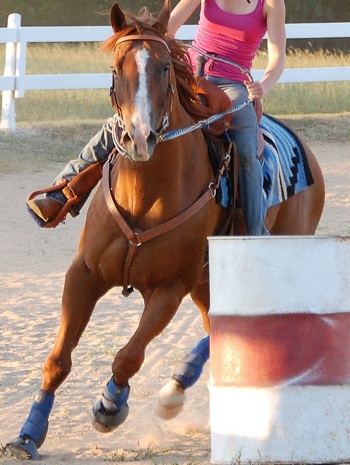 How to put it on
To put the breast plate on you first clip the left and right sides of the breast plate to the "D" rings on the saddle.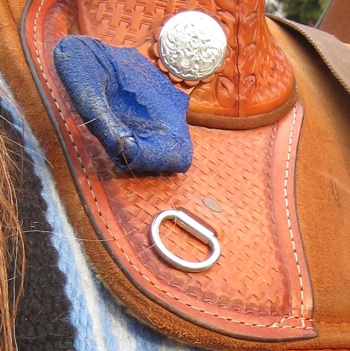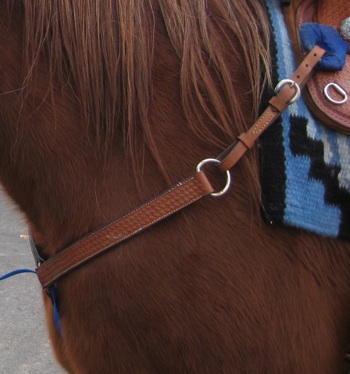 The breast plat should look like "Y" on your horse. Take the bottom of the "Y" and clip it the girth/cinch just like with the tie down.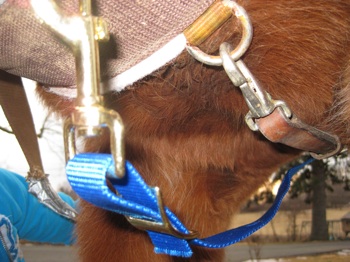 When its all on it should look like the picture below.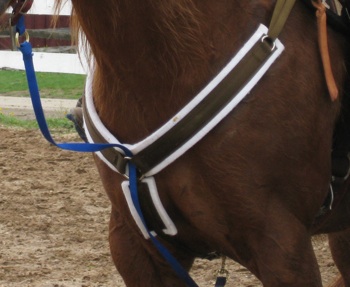 Back to tack and supplies list