Bandages and Wraps
Human first aid kits as well as horse first aid kits should be accessible anywhere a horse is kept. Horses can and will get hurt eventually whether it be a minor scrape or an injury that could cause death. That's the truth. Being around horses puts yourself at risk for injury as well so always be mindful of your surroundings. Having first aid kits can help prevent an injury from getting worse, such as an infection.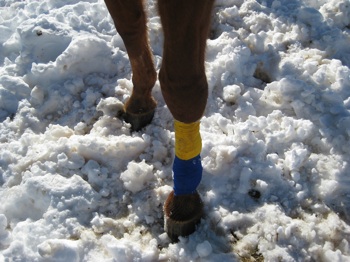 In your horse first aid kit you should make sure you have bandages and wraps, a common brand is "vet wrap", for horses. these will come is handy when your horse cut it self or has some open wound that needs to be covered. You can find vet wrap or products very similar in just about any equine or livestock store. Even some pet stores cary it because you can also use it on cats, dogs and other small animals.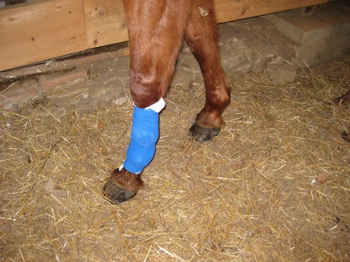 When applying vet wrap place a layer of cotton, paper towels or a similar sanitary material so that the vet wrap doesn't come in contact with the open wound. I recommend putting a medicated cream over the cut as well. Seek veterinary assistance for horse injuries, questions and concerns.
Back to Tack and Supplies list