Scooter's Tack- Saddle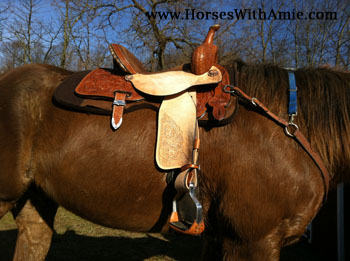 The Saddle that I barrel race in and ride the majority of the time in is the Ty Mitchell Ultimate "RENEGADE" Saddle. Ty Mitchel is a remound barrel racer and barrel horse trainer that works with the Martha Josey Team. I have gone to a couple of their clinics where Ty told me about his saddle that was coming out. It fits Scooter like a charm, no slipping at all!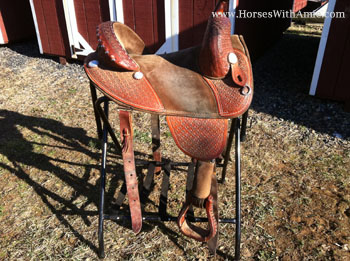 If I'm just going trail riding I will throw this on Scooter. It's my Bob Marshell Sport Saddle. I used to use it as my barrel saddle but it would slip around the turns.
Scooter's Tack | My Horses | Tack and Supplies