Getting your first horse or pony
Chincoteague Pony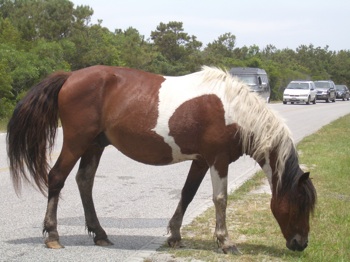 History
The Chincoteague pony developed on Assateague island, located off the Atlantic coast of Maryland and Virginia. Although called a "pony" it is actually classified as a horse. This breed varies in its physical characteristics since there is no true breed standard. They are known for being easy keeper and do not require shoes. Two separate herds of ponies live on Assateague island and are separated by a fence down the Maryland-Virgina border. The Maryland ponies are maintained by the National Park Service and are not known as Chincoteague Ponies. The Virginia feral ponies are owned by Chincoteague Volunteer Fire Department. The government allows the fire department to keep a maximum of 150 adult ponies in the Chincoteague National Wildlife Refuge on Assateague Island. Ever since 1925, on the last consecutive Wednesday and thursday in July, Pony Penning is held on Chincoteague.
Conformation
The breed varies greatly in physical characteristics since there is no true breed standard. Chincoteague's are known for being easy keepers and often do not require shoes.
Height

average 13-14.2hh
raised under domesticated, rather that feral conditions, some have been known to reach 16hh

(hh= Hands High, one hand is 4 inches)

Color
wide variety- most common Pinto
Chincoteague Pony Hooves
Chincoteague Ponies have very hardy natural hooves. They don't need tending too since they have the natural environment to keep them trimmed. These horses were built for this island and they have all the right necessities available.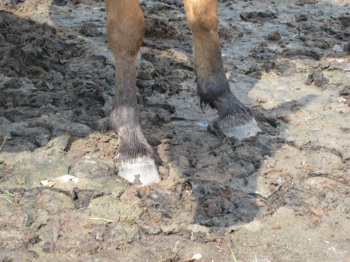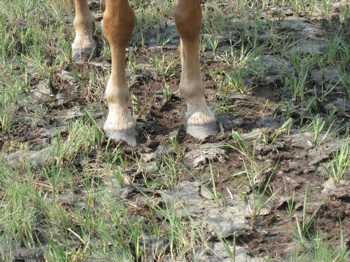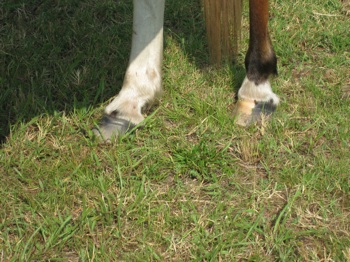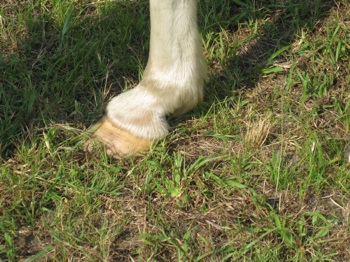 _______________________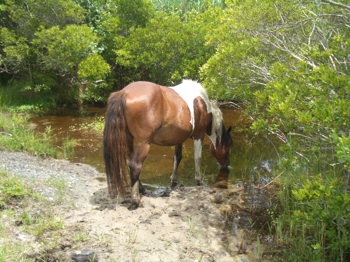 The horses wonder around all over the island.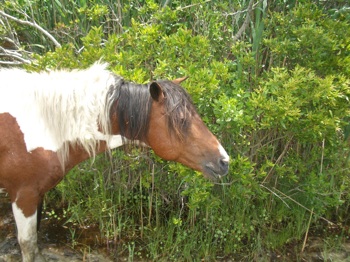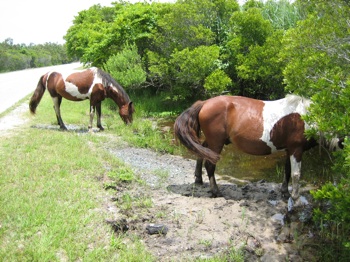 _______________________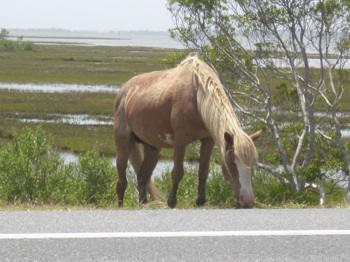 When you visit Assateague Island you will see horses on the sides of the roads as well.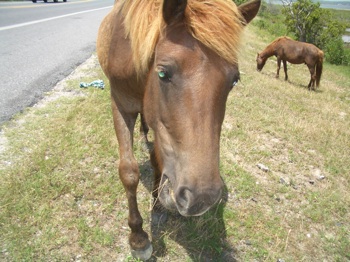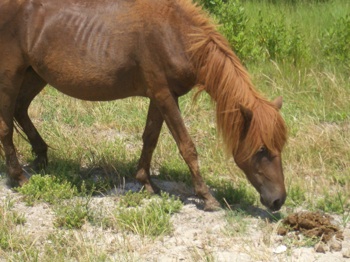 Chincoteague Ponies Page 1