Horses Not Liking Trailer Rides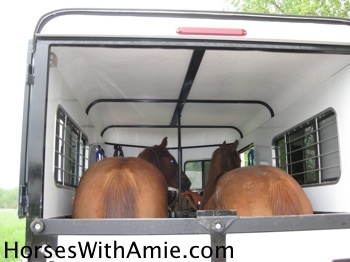 Horses are flight animals and tight spaces scare them. In the wild when scared they run, in a trailer they are normally trapped between a butt bar and a front bar. Horses are also forward moving animals and being in a space they can only back out of is unnatural. Take a ride in your trailer on a highway and see how it feels. Horses don't know that truck horns are not going to hurt them or that they can lean on the wall of the trailer and not fall. Going around sharp turns can't feels good.
To get your horse to enjoy trailer rides you need to make the rides pleasant experiences. When your tailoring your horse somewhere make sure they have some hay to snack on to keep their mind off all the sounds. If you give a horse sweet feed before in while their in the trailer they will build up excess energy that has know where to go.