Second Month
See Second Month Photos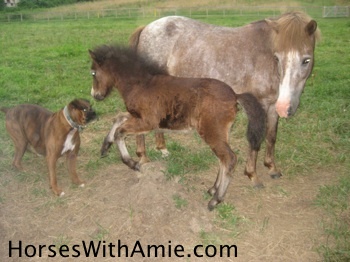 Budweiser has hit one month old and is still very healthy. As you read in his previous weeks of life he has started teething and eating solid grass. He also loves playing with Bruno and Allie my two Boxers. Bud recently grew taller than the dogs and uses his height and speed to his advantage. He brings his head up higher than the dos and pushes then with his nose. Then he runs a few feet after them and turns to run away and leaves the dogs in the dust as he runs full speed through the field!
As he enters into his second month I will post new updates on how he is doing.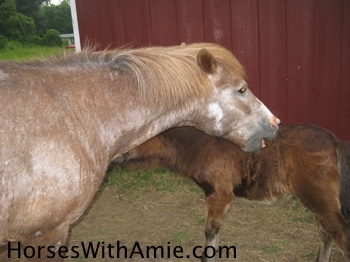 Back Rub!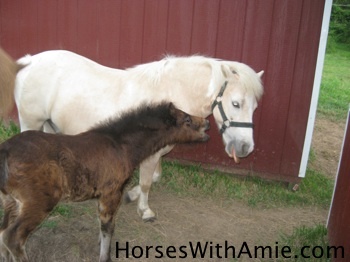 Budweiser and one of his field mates Munchkin!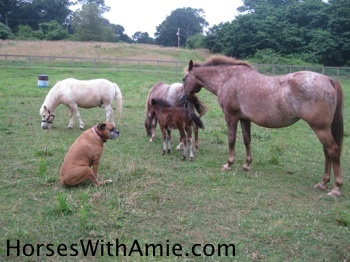 Allie hanging out with the herd.
I made this Video of Bruno and Budweiser. It has different video clips and pictures mixed in of all Bruno and Bud's fun moments! The song is "Who Let The Dogs Out" - Baha Men. Hope you enjoy!
_______________________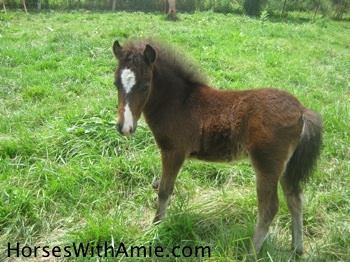 1 Month and 2 Weeks old!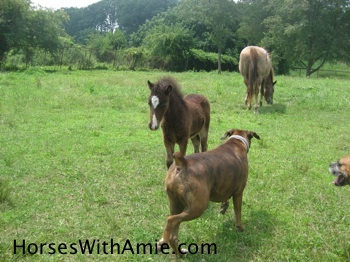 Bruno and Allie still love to visit Budweiser, but since Bud is bigger than the dogs, the tables have turned and Budweiser chases the m instead!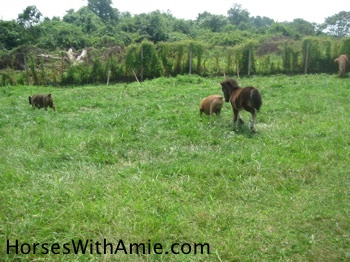 Budweiser is sneaking up on Allie!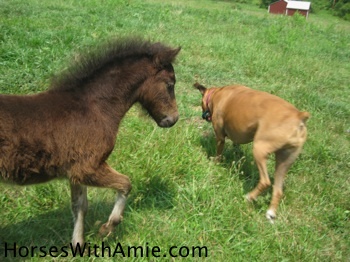 Run Allie Run!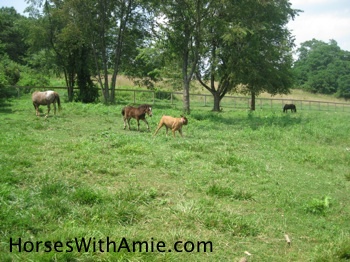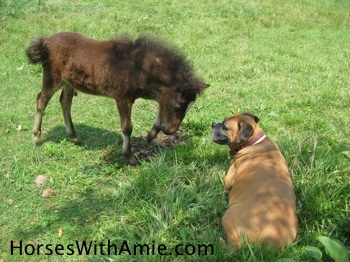 Budweiser always wants to play with the dogs when they come to visit him, but after all that runing around Allie doesnt look like she wants to play anymore.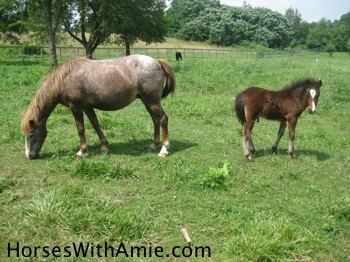 Cupcake doesnt mind when the dogs come into the field to play anymore. She used to try and keep the dogs away or try and stay right next to Budweiser but now she lets Bud go off on his own and play.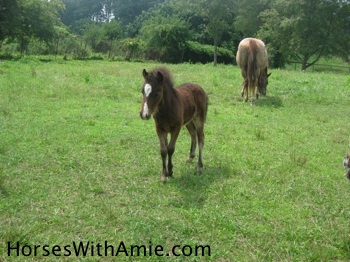 _______________________
Lil Buds Home Page | Photo Gallery | Updates on Lil Bud