Budweiser- August 3rd 2010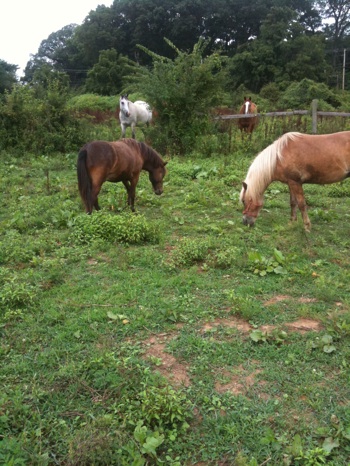 Budweiser is happily living in the pasture next to my house with his fellow herd mates. Pevi is the palomino pony shown in this picture and the two horses in the back are Betrail (left) and Tough (right). He is 1 year and 53 days old in these pictures.
Bud is currently being worked with and trained. He is still a stallion which makes the process harder becasue he is so free spirited but he is still a sweet little pony. Bud still enjoys chasing Bruno my boxer and he enjoys running through out the field.
Lil Bud's Home Page | Updates on Lil Bud | Lil Bud Photo Gallery