Bits
There are many different kinds and styles of bits. The bit goes in the horses mouth to allow the rider to guide and steer the horse where the rider wants to go. For each sport there are a variety of bits made just for that certain discipline. Barrel racing, jumping, dressage, pole bending, trail riding, training and more all have bits that someone made to make the job easier.
You may have heard the term hackomore, it is a bridle without a bit. it is used in the same way as a bit. This is used on horses that may have sensitive mouths. The hackomore doesn't give you as much control depending on the horse but is just as good as a bit.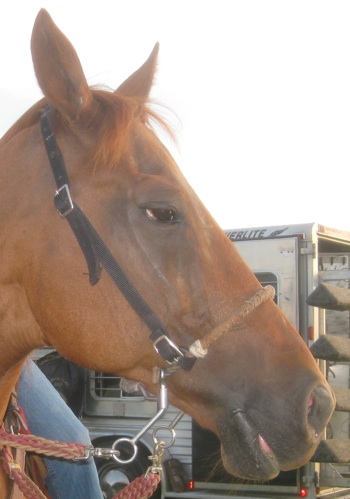 This horse is using a hackomore, notice there is no bit in his mouth.
Horses With Different Bits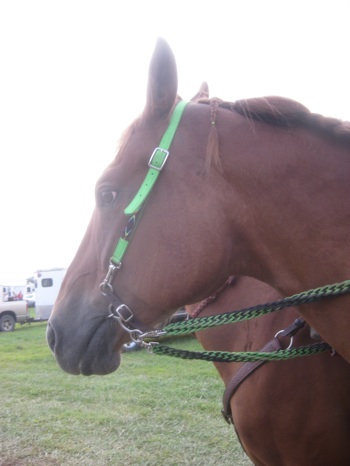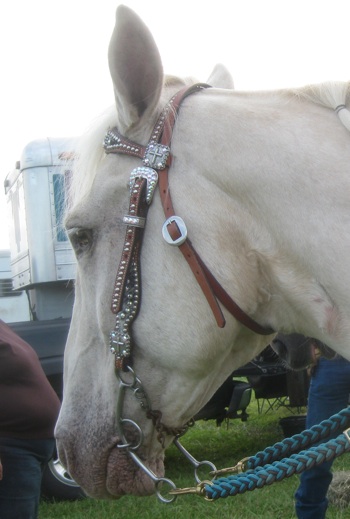 Back to Tack and Supplies list